This article, Resident Evil: Quarantine, was written by AlbertWeskerpwnsChrisRedfield. Please do not edit this fiction without the writer's permission.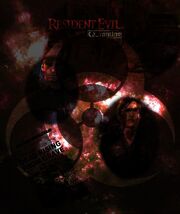 Resident Evil: Quarantine is a fanon installment in the Resident Evil survival horror series. It takes place in the year 2002, nearly 4 years after the Raccoon City incident. John Wolf is now a detective for the St. Aaulsberg Police Department.
Gameplay
Plot
Characters
Playable
Non-playable
Items
Enemies
Trivia
Ad blocker interference detected!
Wikia is a free-to-use site that makes money from advertising. We have a modified experience for viewers using ad blockers

Wikia is not accessible if you've made further modifications. Remove the custom ad blocker rule(s) and the page will load as expected.