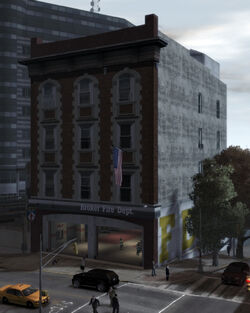 The
Redwood City Fire Department
was an Emergency Service active in
Redwood City, Colorado
.
During the outbreak, it is known that personnel of the Fire Department was stretched to it's limits with only two of three active radio operators available and all fire engines responding to various fires across town. It is known that they were active at one point at the Redwood General Hospital as a fire engine can be seen at the beginning of Operation: Underlight blocking the road, as well as being sent to Cassel Service Station as an abandoned fire truck can be seen parked on the street.
Due to the outbreak, and the lack of responses, it is very possible that a large number of firefighters were either infected or left the city to the zombies as fires can still be seen burning as well as numerous R.C.F.D. Fire Trucks abandoned on the streets. They had two helicopters, but they were used to evacuate survivors though it is never mentioned to where.
Other Divisions
Edit
The R.C.F.D. had a volunteer fire department.
Known Firefighters
Edit
Ad blocker interference detected!
Wikia is a free-to-use site that makes money from advertising. We have a modified experience for viewers using ad blockers

Wikia is not accessible if you've made further modifications. Remove the custom ad blocker rule(s) and the page will load as expected.